Description
Release Date:  January 1, 2017
Expiration Date (all CE credit must be claimed by the expiration date):  January 31, 2018
Issue: 1
Volume: 41
Journal:  Journal of Parenteral and Enteral Nutrition (JPEN)
Author (s):
Joseph I. Boullata, PharmD, RPh, BCNSP, FASPEN, FACN, Pharmacy Specialist in Nutrition Support, Clinical Nutrition Support Services, Hospital of the University of Pennsylvania and Professor of Pharmacology and Therapeutics, Department of Nutrition Science, Drexel University  Philadelphia, PA
Amy Long Carrera, MS, RD, CNSC, CWCMS, Corporate Dietitian – Program Manager in Enteral Nutrition Support, Shield Healthcare Valencia, CA
Lillian Harvey, MD, FACS, CNSC, General Surgeon, Northshore University Hospital, Manhasset, NY and Assistant Clinical Professor of Surgery, Hofstra University NorthWell School of Medicine, Garden City, NY
Arlene A. Escuro, MS RD, LD, CNSC, Advanced Practice Dietitian I, Digestive Disease Institute Cleveland Clinic Cleveland, OH
Lauren Hudson, MS, RD, LDN, Hospital of the University of Pennsylvania Philadelphia, PA
Andrew Mays, PharmD, Clinical Pharmacy Specialist, Baptist Health Systems and University of Mississippi School of Pharmacy Jackson, MS
Carol McGinnis, DNP, RN, CNS, CNSC, Clinical Nurse Specialist in Metabolic and Nutrition Support, Sanford University of South Dakota Medical Center Sioux Falls, SD
Jacqueline J. Wessel, MEd, RDN, CNSC, CSP, CLE, High Risk Clinic Nutritionist, Cincinnati Children's Hospital Medical Center Cincinnati, OH
Sarita Bajpai, PhD, RD, CD, CNSC, Clinical Dietitian Specialist, Indiana University Health Indianapolis, IN
Mara Lee Beebe, RD, LD, CNSC, Nutrition Support Team Dietitian, Mount Carmel West Hospital Columbus, OH
Tamara J. Kinn, MS, RD, LDN, CNSC, Trauma/Surgical Critical Care Dietitian, Loyola University Medical Center Maywood, IL
Mark G. Klang, MS, RPh, BCNSP, PhD, Core Manager – Research Pharmacy, Memorial Sloan Kettering Cancer Center New York, NY
Linda Lord, NP, ACNP-BC, CNSC, Nurse Practitioner, Nutrition Support Service and Clinical Associate, University of Rochester Medical Center Rochester, NY
Karen Martin, MA,RDN,LD,FAND, ALS, MDA and Executive Health Program Dietitian, UT Medicine Department of Neurology, University of Texas Center for Health Sciences at San Antonio  San Antonio, TX
Cecelia Pompeii-Wolfe, RD, LDN, CNSC, Lead Pediatric Dietitian and Formula Room Manager, University of Chicago Medicine Comer Children's Hospital Chicago, IL
Jackie Sullivan, MS, RDN, CD, Aurora Lakeland Medical Center, Elkhorn, WI
Abby Wood, RD, LD, CNSC, Clinical Dietitian Specialist – Oncology, Baylor University Medical Center Dallas, TX
Ainsley Malone, MS, RD, CNSC, FASPEN, Clinical Practice Specialist, ASPEN Silver Spring, MD
Peggi Guenter, PhD, RN, FAAN, Senior Director of Clinical Practice, Quality and Advocacy, ASPEN Silver Spring, MD
Format: Online as PDF or hard copy of journal
Link to article:  Link
---
Journal-based CE Activity Overall Goal:
The JPEN Editor, in concurrence with A.S.P.E.N.'s Education and Professional Development Committee, selected this article to be offered for CE credit to fill an observed learning need in the arena of clinical nutrition and metabolism.  This CE activity serves to promote the process of life-long learning for physicians, dietitians, pharmacists, and nurses by providing peer-reviewed journal articles that fully qualify for continuing education credits.
Goal and Target Audience:
This educational activity is directed toward clinical nutrition and metabolism professionals and others who wish to update their knowledge of clinical nutrition and metabolism. By participating in this educational activity, the reader may expect to:
Acquire knowledge in the area of clinical nutrition and metabolism research
Update or confirm your understanding of appropriate clinical nutrition and metabolism practices.
Identify further learning needs as they relate to the subject matter.
Learning Objectives:
Outline rationale and methodology in developing the ASPEN Enteral Nutrition Safety Recommendations
List key recommendations and rationale for safe EN prescribing
Describe processes for communicating and reviewing the EN order
Describe safety issues important in choosing enteral access devices and in verifying placement
Describe methods to minimize complications when placing enteral access devices
Describe essential methods for maintaining enteral access device patency
Define processes for preventing enteral access device dislocation
Describe processes for procuring, selecting and preparing enteral formulas including closed system, powdered and blenderized formulas
Describe required elements of the EN label and labeling processes necessary to avoid errors
Outline the essential parameters to monitor in enterally fed patients to minimize and/or prevent complications
Summarize key criteria and factors to safely transition an enterally fed patient from one care setting to another
Describe the critical considerations in the delivery of EN to neonatal patients
Explain the important concerns in pediatric EN delivery specifically pertaining to enteral access device placement and verification
Describe critical processes for the preparation and administration of medications through an enteral access device to avoid patient complications
Outline methods and procedures for general administration of EN including patient positioning and prevention of contamination
Requirements for Successful Completion:
To obtain CE credit for this activity, attendees must read the journal article in its entirety, complete an online knowledge assessment for each article and achieve a score of 100%, and complete an online activity evaluation. All CE credit must be claimed prior to the expiration date.    
Accreditation Statements/Continuing Education Credit:
Nurses, Pharmacists and Physicians

In support of improving patient care, The American Society for Parenteral and Enteral Nutrition (ASPEN) is jointly accredited by the Accreditation Council for Continuing Medical Education (ACCME), Accreditation Council for Pharmacy Education (ACPE), and the American Nurses Credentialing Center (ANCC), to provide continuing education for the healthcare team.
This activity is for a maximum of 4 contact hour (0.4 CEU) per journal article and is a knowledge activity. 
A.S.P.E.N. designates this journal-based CME activity for a maximum of 4 AMA PRA Category 1 Credits TM per article. Physicians should only claim credit commensurate with the extent of their participation in the activity.
A.S.P.E.N. is approved by the California Board of Registered Nursing, Provider CEP 3970.
ACPE UAN: 0216-0000-17-053-H05-P. Knowledge activity. 
Dietitians
A.S.P.E.N., Provider Number AM005, is a Continuing Professional Education (CPE) Accredited Provider with the Commission on Dietetic Registration (CDR).   CDR level 2.  Dietitians may post comments on this program on www.cdrnet.org.
Policies/Information:
Non-Commercialism:  A.S.P.E.N. subscribes to the ACCME Standards for Commercial Support.  A.S.P.E.N. does not provide programs that constitute advertisement or include promotional materials.  A.S.P.E.N. does not endorse any products. 
Computer Requirements and Technical Support:  Participants will need a computer with internet connection to access the online assessment and evaluation for each journal article.  If the journal article is read electronically, then the ability to read a PDF document is also necessary.  Users should enable pop-ups if attempting to read article electronically.  For technical difficulties please contact Digitell Inc. Customer Support at: 1-800-679-3646
Office hours are between 9AM to 5PM ET, Monday through Friday
Privacy and Confidentiality:  A.S.P.E.N. respects the privacy of its members and website visitors. Companies that receive personal information from A.S.P.E.N. in order to execute the business of A.S.P.E.N. may use personal information only for that purpose.
Refund Policy: Refunds are not available. 
Grievances:  Grievances must be submitted in writing to Director of Education at A.S.P.E.N. 8630 Fenton Street. Suite 412. Silver Spring, MD 20910.
Commercial Support and Sponsorship:
No commercial support or sponsorship has been received for this continuing education activity.

Commercial Relationships Disclosures and Conflicts of Interest (COI) of Authors and Editor-in-Chief and Associate Editors
The following authors have nothing to disclose:  Joseph Boullata; Amy Long Carrera, Arlene Escuro, Lauren Hudson, Andrew Mays, Carol McGinnis, Sarita Bajpai, Tamara Kinn, Mark Klang, Karen Martin, Cecelia Pompeii-Wolfe, Jackie Sullivan, Abby Wood, Ainsley Malone, Peggi Guenter
Linda Lord- relationship with Nestle Nutrition and Bard; Mara Lee Beebe – Nutricia speakers bureau; Jacqueline Wessel – Abbott Nutrition Speakers Bureau; Lillian Harvey Banchik – Abbott Nutrition Speakers Bureau
JPEN Associate Editors: David August, Ronald Koretz, Ding-You Li, Jean-Charles Preiser, and Diana Mager have nothing to disclose. Mark Puder has served on the Pronova advisory board and received grant funding and consulting fee.
JPEN Editor-in-Chief Kelly Tappenden has served in a speaking role for NPS Pharmaceuticals, Inc, Nutricia, and Abbott Nutrition. Has received honoraria for those roles.
No conflicts related to disclosure information present and subsequently no need for resolution. Standard journal peer review process also in place as another layer of review to ensure no conflicts to resolve.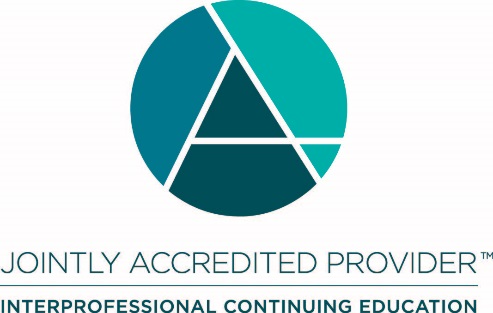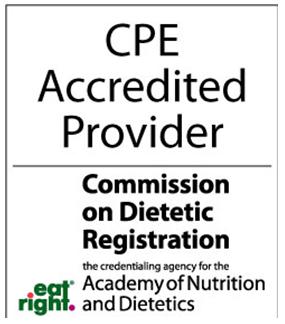 Author(s):
Joseph Boullata

,

PharmD, RPh, CNS-S, FASPEN, FACN

,

Clinical Nutrition - Pharmacy Specialist

,

JBoullata, PharmD Consulting Services, Troy, PA

Carol McGinnis

,

DNP, APRN-CNS, CNSC

,

Clinical Nurse Specialist

,

Sanford USD Medical Center, Sioux Falls, SD

Jacqueline Wessel

,

MEd, RDN, CNSC, CSP, CLE

,

Neonatal Nutritionist

,

Cincinnati Children's Hospital, Cincinnati, OH
Author(s):