Jan 25, 2018 12:30pm ‐ Jan 25, 2018 2:00pm
Credits: None available.
Objectives:

Identify risk factors for pneumatosis intestinalis associated with enteral nutrition, implement appropriate intervention strategies to treat patients with this complication, and consider strategies for prevention
Evaluate options for parenteral dependent patients with limited central venous access and determine candidacy for alternative central venous access sites (e.g., translumbar or transhepatic venous access)
Identify risk factors for development of severe malnutrition after bariatric surgery
Describe symptoms of urea cycle disorders, determine when to evaluate for this complication, and develop a treatment plan
---
Dietitian CE Credit Only: 
This program is approved for RDs, RDNs and DTRs under Activity Type 175 in accordance with CDR guidelines. RDs and RDNs may claim up to 30 CPEUs under this CPE Activity Type in a recertification cycle; DTRs may claim up to 20 CPEUS. For additional information, please click here.
The CE credit for this activity expires January 17, 2021.  All CE credit must be claimed by this date. 
Goal and Target Audience:
The ASPEN Nutrition Science & Practice Conference is designed for dietitians, nurses, physicians, pharmacists, researchers, and others who practice the sciences of clinical nutrition and metabolism. The conference provides nutrition support professionals with current and cutting-edge information in the field of nutrition support, clinical nutrition, and metabolism.
Successful Completion:
To obtain documentation of earned CE credit, listen to the recording in full and complete the evaluation. 
Policies/Information:
Non-Commercialism: ASPEN subscribes to the ACCME Standards for Commercial Support. ASPEN does not provide programs that constitute advertisement or include promotional materials. ASPEN does not endorse any products.
Computer Requirements and Technical Support:
Participants will need a computer with internet connection and it is recommended that end users' devices satisfy the following requirements:
OS: Windows, Mac
Browser: Internet Explorer 11+, Firefox 52+, Chrome 58+, Safari 10+, Microsoft Edge 14+
o Internet Explorer 11 still requires the most recent version of the Adobe Flash plugin
Mobile support
Iphone 5s+ - Safari Browser - IOS 9+
Ipad 2+ - Safari Browser - IOS 9+
Android Running 4.0+ - Chrome Browser
For technical difficulties please contact Digitell Inc. Customer Support at: 1-800-679-3646
Office hours are between 9AM to 5PM ET, Monday through Friday
Privacy and Confidentiality: ASPEN respects the privacy of its members and website visitors. Companies that receive personal information from ASPEN in order to execute the business of ASPEN may use personal information only for that purpose.
Refund Policy: Refunds are not available.
Grievances: Grievances must be submitted in writing to Director of Education and Research at ASPEN 8401 Colesville Road, Suite 510. Silver Spring, MD 20910.
Commercial Support and Sponsorship:
No commercial support or sponsorship has been received for this continuing education activity.
Commercial Relationship Disclosures and Conflicts of Interest:
Disclosures of conference faculty and planners is available in the conference disclosure supplement or https://www.nutritioncare.org/uploadedFiles/03_Microsites/ASPEN_Conference/Pages/Program/ASPEN18%20Disclosure%20Supplement.pdf.  
Accreditation Statement: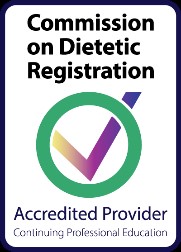 ASPEN, Provider AM005, is a Continuing Professional Education (CPE) Accredited Provider with the Commission on Dietetic Registration (CDR). Dietitians may post comments on this program on the CDR website www.cdrnet.org.
Total amount of credit is specified with each individual recording. 
Javascript & Cookies enabled Recommended RAM: 512MB+
Speaker(s):
Reza Askari

,

MD

,

Attending Physician/Surgeon

,

Division of Trauma, Burn, and Surgical Critical Care and Nutrition Support Service, Brigham and Women's Hospital, Boston, MA

Malcolm Robinson

,

MD

,

Surgical Director, Perioperative services; Vice Chair for Clinical Operations, Department of Surgery; Director, Nutrition Support Service

,

Bringham and Women's Hospital, Boston, MA

Kris Mogensen

,

MS, RD-AP, LDN, CNSC

,

Team Leader Dietitian Specialist, Department of Nutrition

,

Brigham and Women's Hospital, Boston, MA