Title: Indications for Starting Enteral Nutrition: A Case Approach
CE credit available for dietitians, nurses, pharmacists, and physicians
Total Credit Hours: 1
On-Demand Activity Start Date: November 1, 2021
On-Demand Activity Expiration Date (all CE credit must be claimed by the expiration date): December 31, 2021
FACULTY AND TOPICS
When to Initiate Enteral Feedings in Mild Pancreatitis And Inflammatory Bowel Disease
Matthew Bechtold, MD, FACP, FASGE, FACG, AGAF
Professor of Clinical Medicine, Division of Gastroenterology and Hepatology, University of Missouri, Columbia, MO
Evidence-Based Guidelines for Starting Enteral Nutrition in the Hemodynamically Unstable Patient
Krystie Nelson, RD, LN, AP, CNSC
Registered Dietitian, Intensive Care Unit, Billings Clinic, Billings, MT
Indications and Barriers to Initiating Nutrition Support in Head and Neck Cancer
Cristina Swartz, MS, RD, LDN, CNSC
Clinical Oncology Dietitian; Northwestern Medicine Warrenville Cancer Center, Warrenville, IL

MODERATOR
Ainsley Malone, MS, RD, LD, CNSC, FAND, FASPEN
Nutrition Support Dietitian, Nutrition Department, Mt. Carmel East Hospital, Columbus, OH; Clinical Practice Specialist, ASPEN, Silver Spring, MD
Format: Online as MP3 files and PDF Handouts
Lecture of the Month CE Activity Overall Goal:
This CE activity serves to promote the process of life-long learning for physicians, dietitians, pharmacists, and nurses who specialize in the sciences of clinical nutrition and metabolism.
Goal and Target Audience:
This educational activity is directed toward clinical nutrition and metabolism professionals and others who wish to update their knowledge of clinical nutrition and metabolism. By participating in this educational activity, the reader may expect to:
Acquire knowledge in the area of clinical nutrition and metabolism research
Update or confirm your understanding of appropriate clinical nutrition and metabolism practices.
Identify further learning needs as they relate to the subject matter.
Learning Objectives:
Detail indications and timing of enteral feeding in mild pancreatitis and inflammatory bowel disease
Identify clinical monitoring parameters to assess safe use of enteral nutrition in hemodynamically unstable patients
Identify guidelines for using feeding tubes in patients undergoing treatment for head and neck cancer


Speaker Credentials and Affiliations:
Matthew Bechtold, MD, FACP, FASGE, FACG, AGAF
Professor of Clinical Medicine, Division of Gastroenterology and Hepatology, University of Missouri, Columbia, MO

Krystie Nelson, RD, LN, AP, CNSC
Registered Dietitian, Intensive Care Unit, Billings Clinic, Billings, MT

Cristina Swartz, MS, RD, LDN, CNSC
Clinical Oncology Dietitian; Northwestern Medicine Warrenville Cancer Center, Warrenville, IL


Requirements for Successful Completion:
To obtain CE credit for this activity, attendees must listen to the education recording, complete an online knowledge assessment for each education recording and achieve a score of 100%, and complete an online activity evaluation. All CE credit must be claimed prior to the expiration date.
Note: successfully completing the posttest is required for nurses, pharmacists, and physicians, not dietitians. Dietitians may claim credit for viewing/listening to the recording per CDR guidelines. This program is approved for RDs, RDNs and DTRs under Activity Type 175 in accordance with CDR guidelines. RDs and RDNs may claim up to 30 CPEUs under this CPE Activity Type in a recertification cycle; DTRs may claim up to 20 CPEUS. For additional information, please click here.
Pharmacists must provide their NABP e-PID and birthday (MMDD) when claiming credit to enable ASPEN to upload credit claimed to the CPE monitor. Failure to provide accurate information by the expiration date for claiming CE credit can result in an inability for the earned credit to be uploaded to the CPE monitor and thus not appear in the pharmacist's NABP profile. Detailed information is available here: https://www.nutritioncare.org/Continuing_Education/Claim_CE_Credit/Continuing_Education_Credit/.
Accreditation Statements/Continuing Education Credit:
Dietitians, Nurses, Pharmacists, and Physicians
In support of improving patient care, The American Society for Parenteral and Enteral Nutrition (ASPEN) is jointly accredited by the Accreditation Council for Continuing Medical Education (ACCME), Accreditation Council for Pharmacy Education (ACPE), and the American Nurses Credentialing Center (ANCC), to provide continuing education for the healthcare team.
ASPEN designates this enduring material for a maximum of 1 AMA PRA Category 1 Credits TM per activity. Physicians should only claim credit commensurate with the extent of their participation in the activity.
Pharmacists: ASPEN designates this activity for a maximum of 1 contact hour/0.1 CEU. ACPE UAN: JA0002345-0000-21-081-H04-P
Nurses: ASPEN designates this activity for a maximum of 1 nursing contact hour. ASPEN is approved by the California Board of Registered Nursing, Provider CEP 3970.
Dietitians: ASPEN designates this activity for a maximum of 1.0 CPEUs.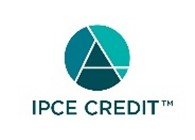 This activity was planned by and for the healthcare team, and learners will receive 1 Interprofessional Continuing Education (IPCE) credit for learning and change.

Policies/Information:
Non-Commercialism: ASPEN subscribes to the ACCME Standards for Commercial Support. ASPEN does not provide programs that constitute advertisement or include promotional materials. ASPEN does not endorse any products.
Computer Requirements and Technical Support:
Participants will need a computer with internet connection and it is recommended that end users' devices satisfy the following requirements:
OS: Windows, Mac
Browser: Internet Explorer 11+, Firefox 52+, Chrome 58+, Safari 10+, Microsoft Edge 14+

Internet Explorer 11 still requires the most recent version of the Adobe Flash plugin

Javascript & Cookies enabled
Recommended RAM: 512MB+
Mobile support
Iphone 5s+ - Safari Browser - IOS 9+
Ipad 2+ - Safari Browser - IOS 9+
Android Running 4.0+ - Chrome Browser
For technical difficulties please contact Digitell Inc. Customer Support at: 1-800-679-3646
Office hours are between 9AM to 5PM ET, Monday through Friday
Privacy and Confidentiality: ASPEN respects the privacy of its members and website visitors. Companies that receive personal information from ASPEN in order to execute the business of ASPEN may use personal information only for that purpose.
Refund Policy: Refunds are not available.
Grievances: Grievances must be submitted in writing to Director of Education and Research at ASPEN 8401 Colesville Rd. Suite 510. Silver Spring, MD 20910.
No commercial support was received for this on demand educational activity.


Commercial Relationships Disclosures and Conflicts of Interest (COI) of Speakers/Faculty
In relation to the topic being presented.
Nothing to disclose: Ajanta Raman, Amir Kamel, Blair Brown, Carolyn Newbertry, Chris Messenger, Christopher Konczyk, Claudia Maza, Colette LaSalle, Danielle Revoyr, Donna Barnett, Emily Pacetti, Erin Shepherd, Hanna Piper, Harlan Husted, Holly Guzman, Jaime Avila, Jane Hughes, Johnathan Voss, Jong Lee, Julianne Harcombe, Juvy Martillos-Sy, Karrie Derenski, Kristine Stewart, Kyle Hampson, Leslie Goudarzi, Michelle Miller, Neha Shah, Patricia Becker, Peter Lopez, RPenee Bellanger, Rhone Levin, Sandra Mayol-Kreiser, Sarah Cogle, Teresa Pounds, William O. San Pablo Jr., Wing Yan (Venus) Ng
ASPEN staff have no commercial relationships to disclose.
| | | | |
| --- | --- | --- | --- |
| Name | Disclosures Relevant to Topic | COI | Resolved? |
| Ainsley Malone | None | N/A | N/A |
| Matthew Bechtold | None | N/A | N/A |
| Krystie Nelson | None | N/A | N/A |
| Cristina Swartz | None | N/A | N/A |
| Catherine Larson-Nath | Shire, member of one day medical advisory board for short bowel syndrome | All programs are planned as a committee, not the individual | N/A |
| Katie Kelly | Coram employee, receives salary. Coram is a home care provider. | All programs are planned as a committee, not the individual | N/A |
| Kelly Green Corkins | Abbott Nutrition, Speaker's Bureau, honoraria | All programs are planned as a committee, not the individual | N/A |
| Manpreet Mundi | Nestle and Fresenius Kabi, Investigator, research grants, | All programs are planned as a committee, not the individual | N/A |
| Petrea Cober | BBraun, Baxter, Lexi-Corp, consultant, honoraria/consultant fee | All programs are planned as a committee, not the individual | N/A |
| Todd Canada | Fresenius Kabi, speakers bureau, honoraria | All programs are planned as a committee, not the individual | N/A |